Agro Marina™ by Agrimpex
The only such agrotextile in Poland with revolutionary new properties. Its original color is a sign of top quality, thanks to which your crops will not only be protected from the very start but also safely irrigated.
Thanks to its water-permeability present right from the moment of laying the material out, the user has a guarantee that the covered plants will not be crushed after rainfall. It is a revolutionary product on the market in terms both of its parameters and color.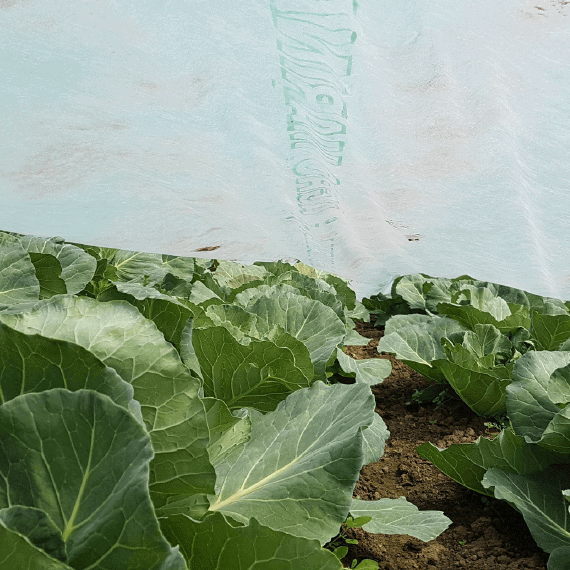 AGRIMPEX WAS THE FIRST COMPANY TO INTRODUCE TO THE POLISH MARKET AN AGROTEXTILE WITH SUCH PARAMETERS. HIGHEST QUALITY GUARANTEED!
Agro Marina™ is a product with exceptional crop-protective properties. Thanks to its permeability, it is perfect for freshly planted seedlings of cabbage, cauliflower, broccoli and other vegetables. It does not crush the plants and allows for their watering through the material immediately after planting.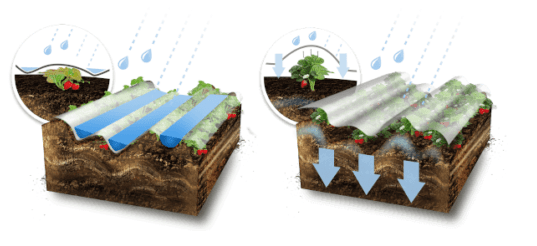 Standard vs. Agro Marina™
Water-permeability present right from the moment of applying on the field
It does not crush the plants and enables their watering right after laying the material out
You will recognize it by its color